Kinsman Premium EVA Guitar Case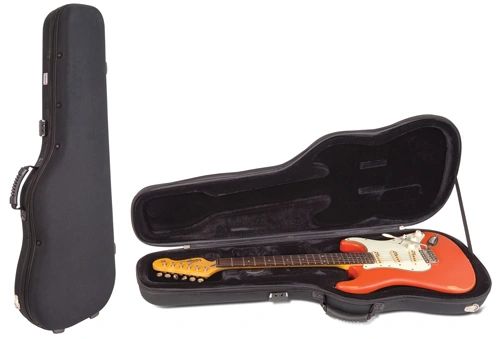 Kinsman Premium EVA Guitar Case
KINSMAN PREMIUM EVA CASE
The Kinsman KPX300 Premium EVA guitar case and its bass equivalent, the KPX600 will provide you with years of safe guitar transportation. EVA stands for ethylene-vinyl acetate and it is basically a type of deeply compressed foam rubber.

Encased in a nylon cover, this'll keep your guitar free from harm as it sits snugly in the plush lined interior, where there's also handy storage space for leads, picks, tab or lyrics books, or whatever else you want to pop in there. And thieves won't be getting their hands on your axe either, as the cases come with a built-in handy three-figure combination lock!
They also come with a carry handle and a strap.
Reviews
Featured Products