Samson RTE2 Bluetooth Headphones with Mic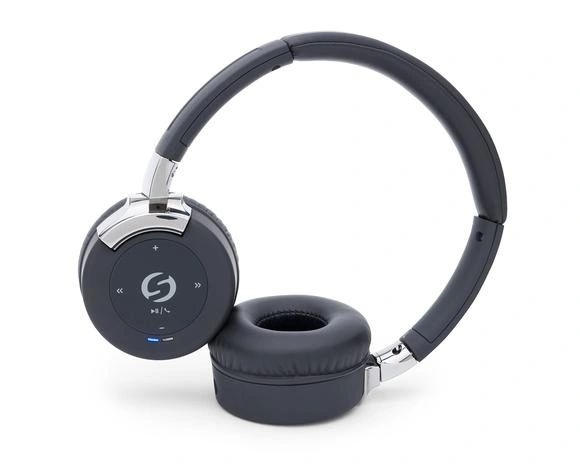 Samson RTE2 Bluetooth Headphones with Mic
SAMSON RTE2
Samson's RTE 2 Bluetooth Headphones deliver immersive, studio-quality audio in a comfortable, low-profile design. Featuring Samson's signature digital voicing, the RTE 2s provide enhanced sonic detail with the freedom and reliability that defines Samson wireless performance.
The RTE 2 headphones use Samson's signature digital voicing to produce authentic, full-range audio with no added hype or coloration. While many headphones are designed to cut and/or boost frequencies for altered audio imaging, the RTE 2s replicate sound the way it was meant to be heard. The result is a true and fatigue-free listening experience.
Featuring premium 40mm drivers, the on-ear design of the RTE 2s minimizes noise from the outside world. This let's you lose yourself in dynamic, crystal clear audio. In addition, the headphones' low-profile, cushioned ear cups and adjustable headband provide an incredibly comfortable, secure fit no matter where you take them.
The RTE 2 headphones pair seamlessly with Bluetooth-compatible devices such as laptops, tablets and smartphones to wirelessly stream audio up to 30' away from the sound source. They're perfect for formal (business, office), casual (music, movies, games) and active (travel, fitness) lifestyles.
The RTE 2s feature a variety of controls on the right ear cup that allow you to move both forward and backward through your playlists, handle volume adjustments, as well as pause your music when the outside world requires your attention. Extra-ideal for use with smartphones, the RTE 2 headphones have an onboard microphone, as well as a Receive/End call button on the right ear cup, so you can take calls without ever having to touch your phone.
With a built-in rechargeable lithium ion battery, the RTE 2s can operate for over 10 hours at a full listening level, not to mention 200 hours in standby mode. The headphones can be charged from your computer via the included USB cable. For those who still enjoy wired headphones, the RTE 2s have an 1/8" (3.5mm) input for connecting directly to your audio source (1/8" connector cable also included).
Reviews
Featured Products