Supro Jet Airliner Lapsteel Guitar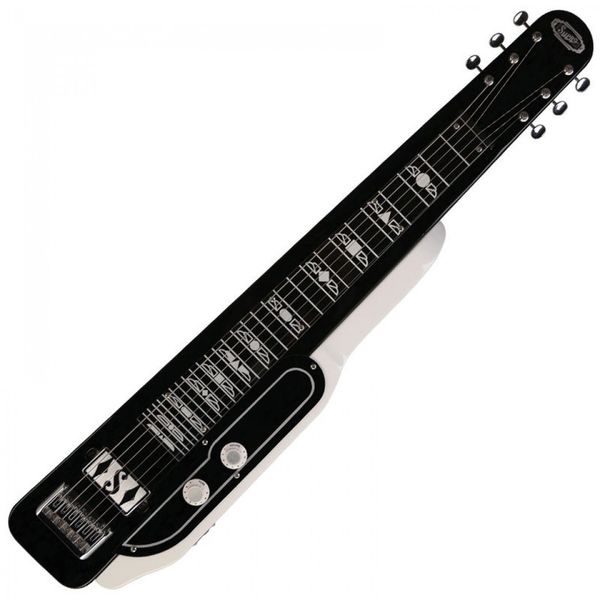 Supro Jet Airliner Lapsteel Guitar
SUPRO JET AIRLINER LAPSTEEL
The Jet Airliner is an updated reissue of the Supro electric lap steel guitar that was manufactured in the early 1960s.

The Jet Airliner's vintage-correct body shape and Art Deco aesthetics are enhanced with an intonation friendly, string-through-body hardtail bridge and a silver foil version of the original Supro field-coil pickup. The result is a modern player's instrument with old-school style and authentic Supro tone.

The unique, Silver Foil pickup found in the Supro Jet Airliner is faithful reproduction of the original magnetics developed for Valco by Ralph Keller in the early 1950s. This pickup, which gave voice to the vintage Chicago-made Supro guitars, has a massive, broadband sound with remarkably low noise for a single-coil design. The humbucker-sized version of the Supro Silver Foil pickup used in the Jet Airliner is slightly overwound and located right at the harmonic sweet spot, as seen on the original version of this top-of-the-line Supro lap steel.

The Supro Jet Airliner lap steel represents the rebirth of the Supro brand as a stringed instrument manufacturer. The Supro Jet Airliner Lap Steel Reissue was designed by David Koltai, with technical assistance from master designer Trevor Wilkinson and vintage pickup expert Ken Calvet.
Reviews
Featured Products