TV Jones Router Template - Original Filter'Tron Mount - Pickup Router Template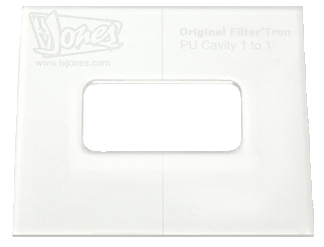 TV Jones Router Template - Original Filter'Tron Mount - Pickup Router Template
TV Jones Router Template - Original (FT) Filter'Tron Mount - Pickup Router Template



Use the Original Filter'Tron Mount Router Template to route a full sized Filter'Tron cavity in your guitar. This route is the same size as the original Filter'Tron pickup, which is still used in many Gretsch Guitars in production today.
Ball bearing guide needs to match cutting diamater of router bit (1:1).
Available in small (use double stick tape) or large (clamp to guitar).
The length of this cavity requires a pickup ring or pickguard to hide the extra space needed for the original sized Filter'Tron backplate or if "wiggle room" is needed for pickup placement under the strings.
Reviews